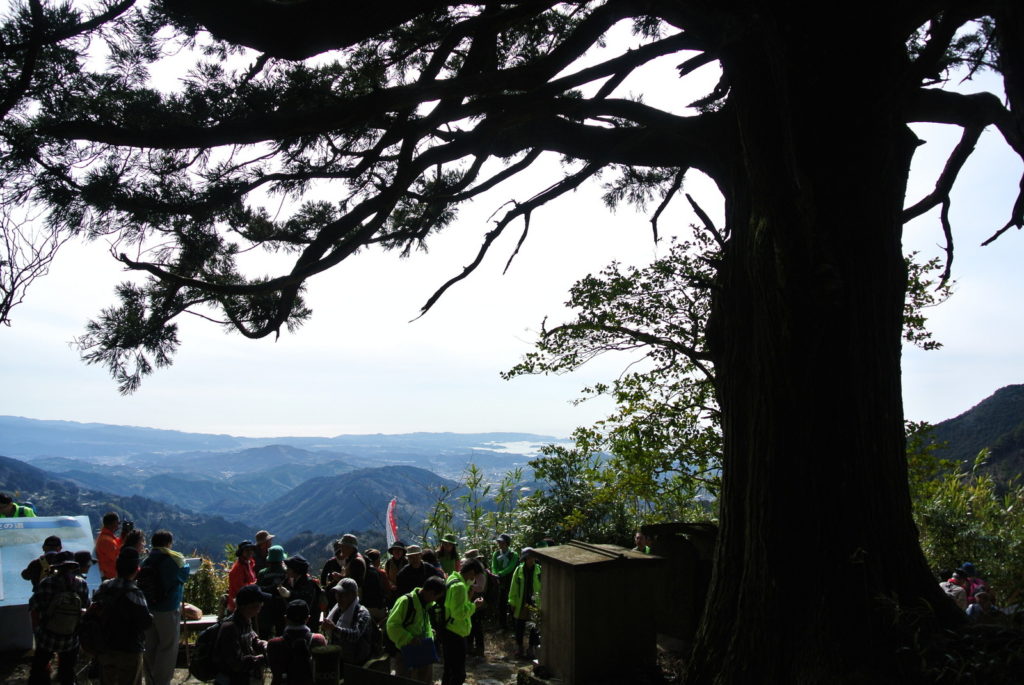 Kumano Hayagake-michi merges onto Nagao-zaka of Kumano Kodo: the world heritage sites, near the barrier remains of Edo era. Go farther from there, you can reach Shiomi-toge of Kimano Kodo: the world heritage sites.
◇Nagao-zaka~Shiomi-toge Pass
The entrance to Nagao-zaka (Shiomi-toge Pass) Nozoki-bashi Bridge 10.4 km 3 hour 15 minutes
◇course time  ( m) above see level
The entrance of Nagao-zaka (66m)→15 minutes→Ichirizuka (120m)→30 minutes→
A Barrier Remains (282m)→20 minutes→Mizunomi Chaya (Teahouse) Remains (380m)→25 minutes
Nejiki-no-Sugi (490m)→40 minutes→Shiomi-toge (541m)→
65 minutes→Nozoki-bashi Bridge (95m)
◇Access
From Kii Tanabe Station to the entrance of Nagao-zaka, it takes about 20 minutes by taxi or 35
minutes by bus (Nagao line, Onoharaguchi bus stop.) It runs only on Mondays, Wednesdays, and Fridays.
---